Solutions-UK are Portable Appliance Testing specialists providing an affordable, reliable and efficient PAT testing service. Based in Norwich, Norfolk we offer a regional service and cover areas surrounding Norwich, Norfolk, Suffolk and East Anglia. We firmly believe that every business or individual should have access to the same quality of service regardless of their size or status. We are committed to helping and aiding our customers through the whole PAT testing process.
We cater for all types of Businesses from schools to small shops to large office blocks…

So whether you have 1 or 10,000 items to 'PAT test', we have the skills and resources to fulfill your requirements.
We are fully qualified and insured, our professional service is designed to meet your health and safety needs at affordable prices, whilst keeping your business running smoothly.
Testing is carried out in accordance IEE Code of Practice supplying detailed asset lists at no extra charge and free minor repairs and retests.
PAT Testing Services
Our service provides you with a complete package of tests and results to enable YOUR business to comply with:


The Electricity At Work Regulations 1989
Workplace (Health, Safety & Welfare) Regulations 1992
The Provision & Use Of Work Equipment Regulations 1998
The Management Of Health & Safety At Work Regulations 1999
Insurance Obligations
Pat testing or portable appliance testing is an important part of any Health & Safety Policy.
The Health & Safety Executive advises that 25% of all reportable electrical accidents involve portable appliances.
The Electricity at Work Regulations
The Electricity at Work Regulations place a legal responsibility on employers, employees and self-employed persons to comply with the provisions of the regulations and take reasonably practicable steps to ensure that no danger results from the use of such equipment. This in effect requires the implementation of a systematic and regular program of maintenance, inspection and testing. The level of inspection and testing required is dependent upon the risk of the appliance becoming faulty, which is in turn dependent upon the type of appliance, the nature of its use and the environment in which it is used. The Institution of Electrical Engineers published the "Code of Practice for In-service Inspection and Testing of Electrical Equipment". This guide forms the basis for portable appliance testing in the U.K.

The Electricity at Work Regulation

Regardless of how many employees there are or who the employer is, it is the responsibility of everyone in the workplace to make sure the work environment remains safe for anyone who works at or visits that particular place of business.


The Electricity At Work Regulations 1989

All electrical equipment should be constructed and maintained is such a way as to prevent the endangerment of individuals, as much as is possible. These regulations define electrical systems as the entire arrangement of circuitry necessary to run electronic items. This includes the equipment as well as the source of the electricity.


Workplace (Health, Safety & Welfare) Regulations 1992

In order to prevent a dangerous work environment that results from faulty equipment, this legislation makes it a requirement for businesses to perform regular maintenance on all equipment in order to keep it functioning properly.
The Provision & Use Of Work Equipment Regulations 1998

This law states that it is the duty of an employer to ensure all equipment at a workplace is properly maintained and working efficiently.
The Management Of Health & Safety At Work Regulations 1999

The most recent regulations applying to PAT testing indicate the responsibility of an employer to adequately assess the conditions of the workplace for the health and safety of all workers. Additionally, it is the employer's duty to determine possible risks to anyone else who happens to come in contact with the business (e.g. customers).
These regulations each fall into one of the following three categories: safety at the workplace, equipment maintenance and electrical systems. When you combine the three categories, it becomes clear that PAT testing is a means of adhering to these regulations.
Is PAT Testing a legal requirement?

The quick answer is no, you are not legally required to have PAT Testing carried out. However an increasing number of insurance companies stipulate that PAT Testing to be carried out as a condition of their policy.
In addition it is a statutory requirement that electrical equipment is safe and suited to the purpose for which it is used as shown by the above regulations.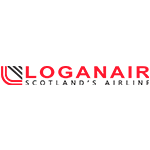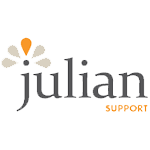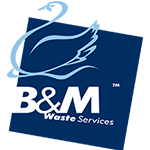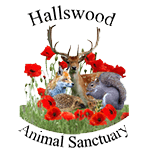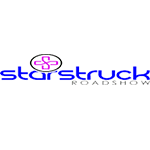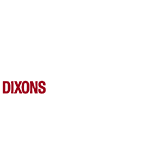 GET IN TOUCH
Let us help your business
Get in touch with one of Norfolk's favourite PAT testing companies.
Business hours
Our support hours are
available 24 hours a day